What to expect from this course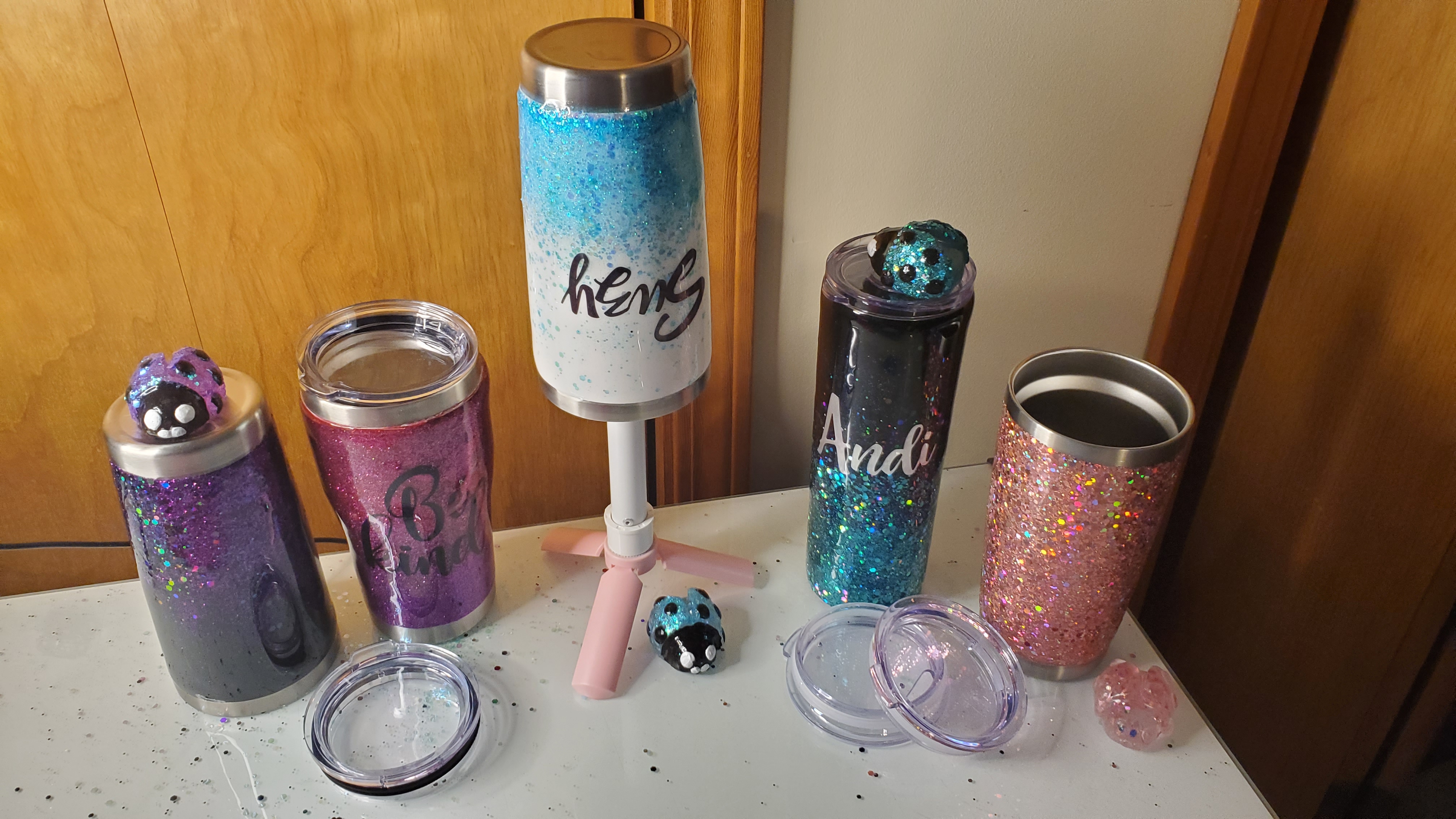 You're here to make mugs right?
Good! 'Cause we're making mugs!
In this easy to follow course you're going to go from beginner to pro when it comes to making resin tumbler mugs!
And not just "glitter mugs". We'll be making glitter mugs, mica powder mugs, and even printed decal mugs!
I'm going to teach you ALL my secrets, all my tips, show you ALL my must have supplies and tools, and you're going to walk away being able to make mugs that will have people asking you what store you custom ordered it from.
This type of mug usually sells for anywhere between $30 and $65 on places like Etsy, but you're going to learn how to make them for a fraction of the price! In fact, you can make your first 8 tumblers for around $200 (about $25 per finished tumbler) in tools and supplies, and if you're making more than that, it gets even cheaper, since you'll already have the mug turner, and many of the other tools and supplies still on hand! I STILL have lots of great colors of glitter left over for all kinds of crafts, loads of my 2 rolls of vinyl for crafting projects down the road, and of course, the mug turner, for future mug projects.
The tools and supplies are not included with the course and you'll need to purchase them separately. See the "Supplies" section below for links to the items that I used.
Complete and Continue