Supplies you'll need to buy for this course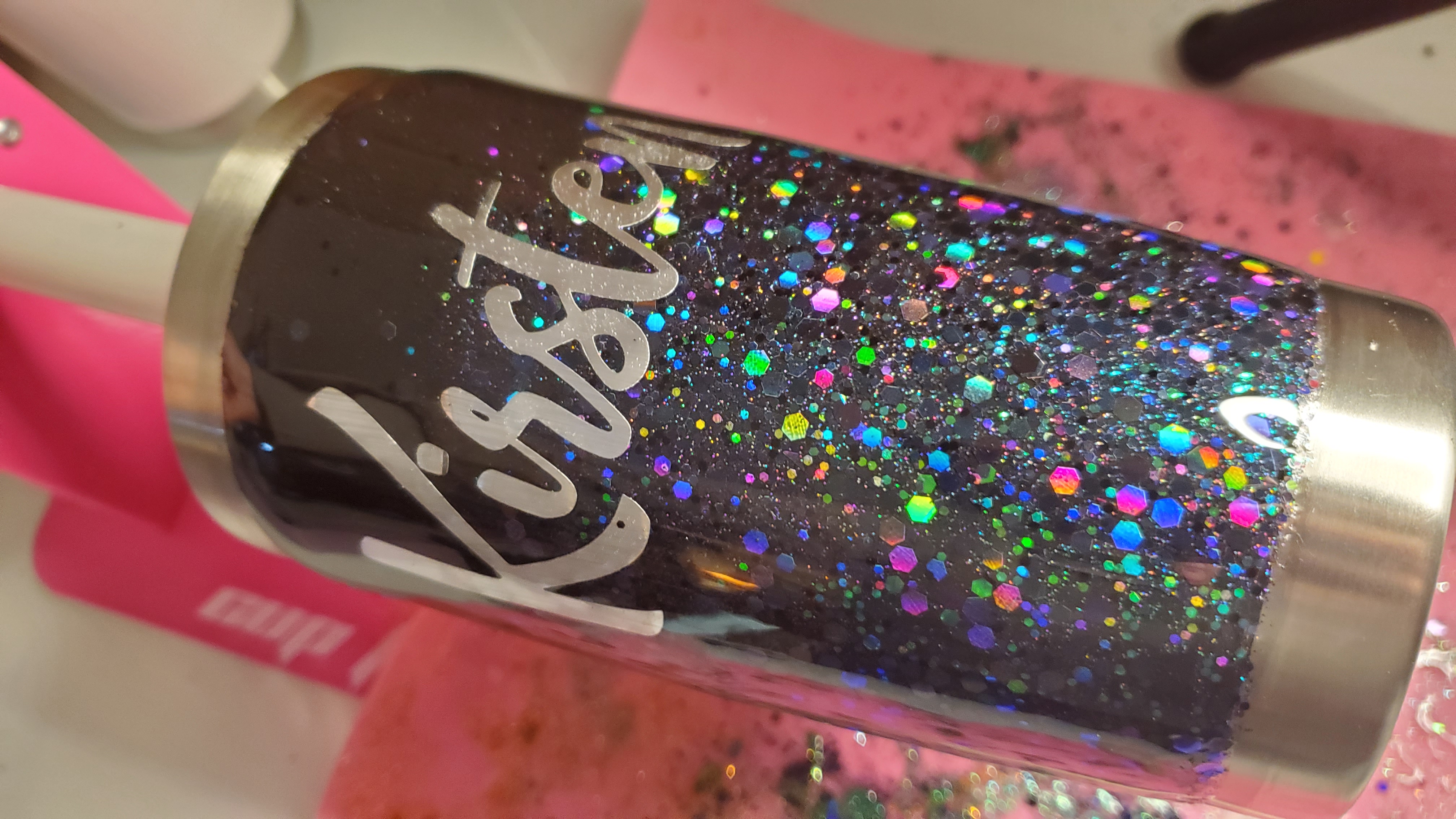 No matter what style of mug you decide to use, you're going to need most of the same supplies. Keep in mind that larger mugs will use more supplies than smaller ones. You may also need to adjust the size of the decal you use. On the skinny tumblers, I kept decals under 3 inches long. On the other mugs, most of the decals are 3.5" - 4". Depending on the decal you choose, you may need to adjust things accordingly.
I've used a few different tumblers throughout this course, but you can also use this same process on ceramic mugs, wine glasses and other glassware of your choosing!
Here are the supplies that you will need for this project:
Mug Turner - This is the one I used. by LFSUM. It was inexpensive, came with some extras, and works great!
Silicone Craft Mat - An easy to clean up way to protect your workspace. I bought this inexpensive duo and they've held up great!
Mugs - I used a couple 20 oz skinny tumblers and few different shorter wider 20 oz mugs. If you can find powder coated mugs, your first coat will be a little easier to put on, but you can use mugs that are not powder coated as well. This was my favorite choice for mugs, and they have loads of color options to choose from!
NON-TOXIC Acrylic Resin - This is the one I used in the video, but I've actually since switched to ArtResins' resin, because like Unicone's it's BPA free and non-toxic, but unlike it, ArtResin has actually been approved by the FDA to be used with food items, so it's the one I recommend. You can find it on Amazon here. It's virtually odor free and is completely non-toxic, so you can use it inside no worries -- just crack a window or turn on a fan to be "extra" safe. ;)
Glitter - I used a combination of chunky hexagon glitter, as well as super fine glitter. The glitter on the Kirsten mug above is black, but the bigger pieces of glitter look like a rainbow in the right lighting. I just love it -- out of all the mugs I did, the black ones had to be my favorites. <3
Mica Powder (for the non glitter mugs) - This is the blue I used for the Nycole Mug, and this is the set I got the orange in for the Jim mug
Vinyl Decal adhesive backed paper - for cutting decals for your mugs. This is the black one I used in the tutorials, and this is the brushed silver.
Electronic cutting machine - (optional) to use to electronically cut out SVG / EPS designs to use on your mugs. I used a Cricut Explore Air 2. Otherwise you'll need to cut your decals out with an old fashioned craft knife, or purchase them already cut out from your favorite supply shop.
The Font I used to create the text on this series of mugs is called Bhatoshine, and can be found and purchased through Fontbundles.net, here
Safety Gear:
Protective gloves ✔
Safety glasses ✔
*Please note, the resin I recommend is non-toxic and safe to use, but it's very messy and sticky, and one can never be too careful. I always recommend you use gloves and protective eye wear to be safe.
If you *DO* happen to get resin on something like your hand, your tools, etc,, just use a little jojoba oil. This is the one that I use. As long as the resin is still wet, this works almost every time. ;)
Complete and Continue